| | | |
| --- | --- | --- |
| | Sierra Plants Project | |
Montane Plants--Part 1
Ipomopsis aggregata subsp. formosissima, or scarlet gilia, growing on a slope near Glacier Point, Yosemite National Park.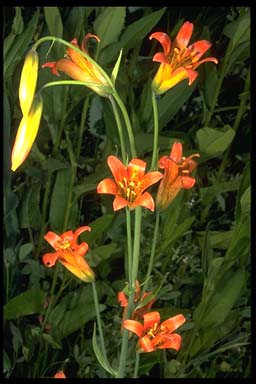 Lilium parvum, or alpine lily, is often seen in meadows of mid-elevation forests of the Sierra's western slope. This one was along the Glacier Point Road, Yosemite National Park.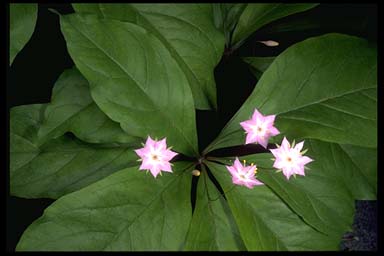 Trientalis latifolia, or starflower, is usually found in open forests. From the Feather River Canyon.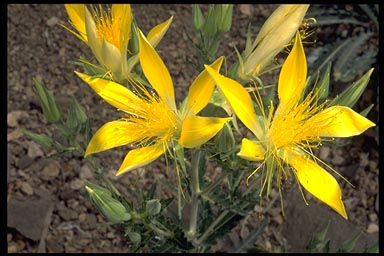 Mentzelia laevicaulis , the blazing star, likes to grow on rocky slopes on both the east and west sides of the Sierra. This one was along the Ebbetts Pass road.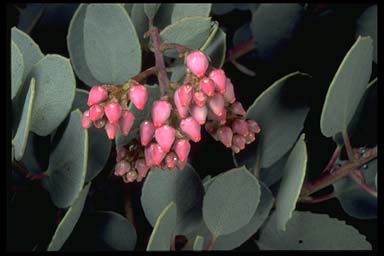 Arctostaphylos viscida, one of the species of manzanita, is a common shrub in many areas of the Sierra, usually in drier and more open habitats.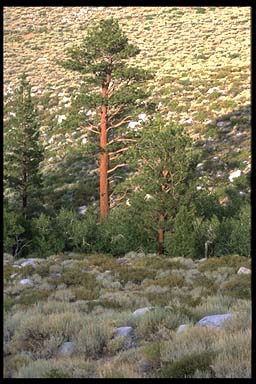 Sagebrush habitat on the eastern slope, with jeffrey pines and willows growing in the streambed. This is McGee Creek in the late afternoon.
Camassia quamash subsp. brevifolia, one of the many beautiful plants in the lily family, in a meadow just north of Sierra Valley.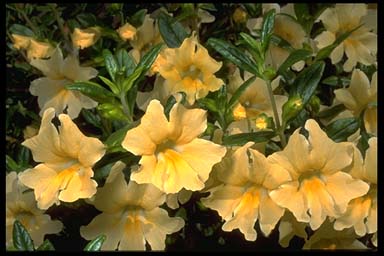 Mimulus auranticus, the sticky monkeyflower,is especially showy along the walls of the Feather River Canyon.