Smog fills California's Central Valley as seen from Yosemite National Park.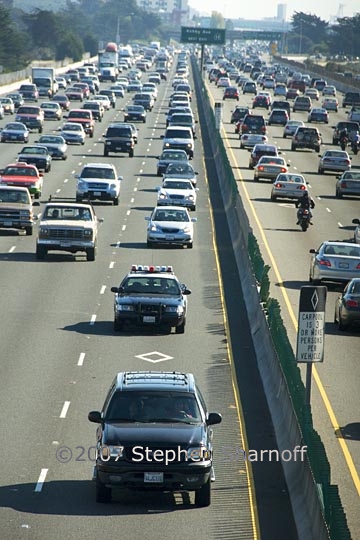 A freeway in Berkeley, California. "Freeways" are not really free, of course, since they create expensive impacts on the environment and on people's health.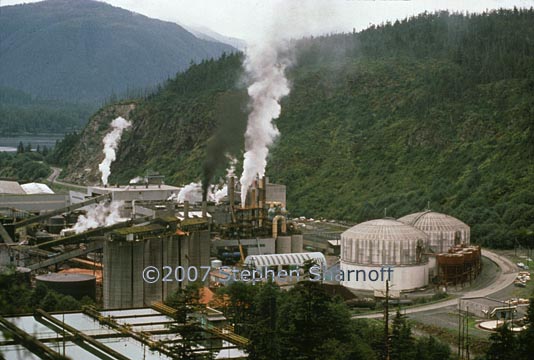 A pulp mill in Sitka, Alaska, now closed. It was responsible for severe pollution of both air and water, as well as being a partner in the over-logging of Alaska's coastal forests. See the two images below for an example of the impact of this pollution on the lichens that live there.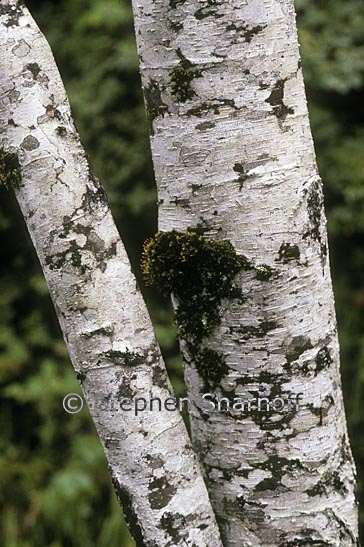 An alder trunk with a mosaic of healthy white lichens in Sitka, Alaska, not far from the pulp mill in the previous photograph but in clean air.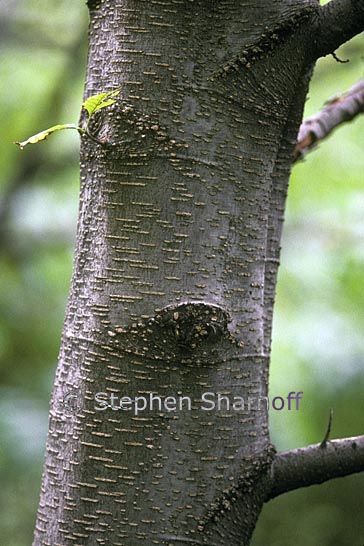 An alder trunk behind the pulp mill in Sitka, Alaska,shown in the earlier photograph. The plume of pollution coming from the mill has killed all the lichens.