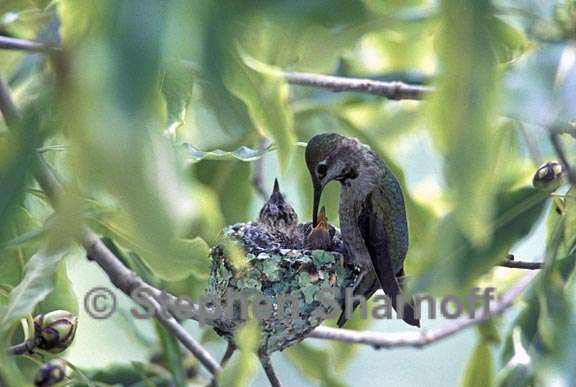 Anna's Hummingbird in a nest camouflaged with lichens
From Berkeley, California. Image 1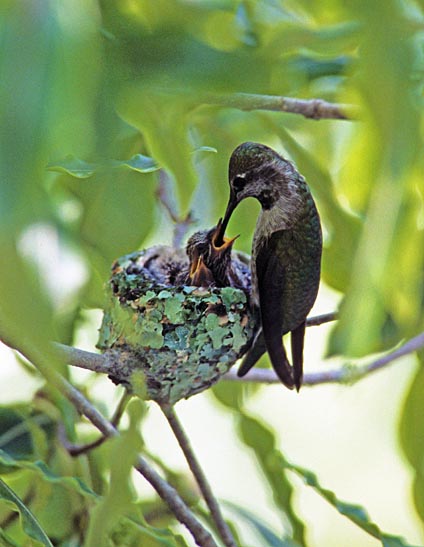 Anna's Hummingbird in a nest camouflaged with lichens
From Berkeley, California. Image 2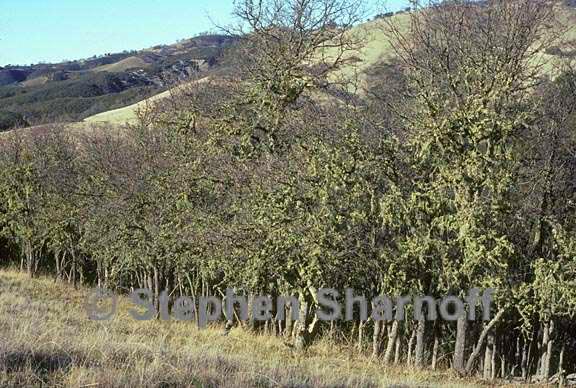 Mule deer have eaten all of the lichens they could reach on these oak trees, creating an obvious"browse line". From the Hastings Natural History Reservation of the University of California, Carmel Valley, California.


Are these snail tracks through the lichen on the tree trunk? On a palm tree in the Florida Keys.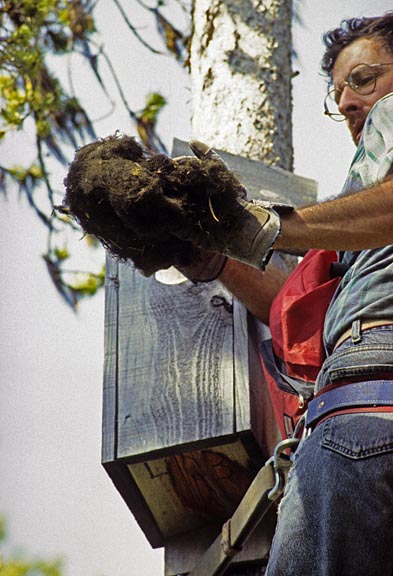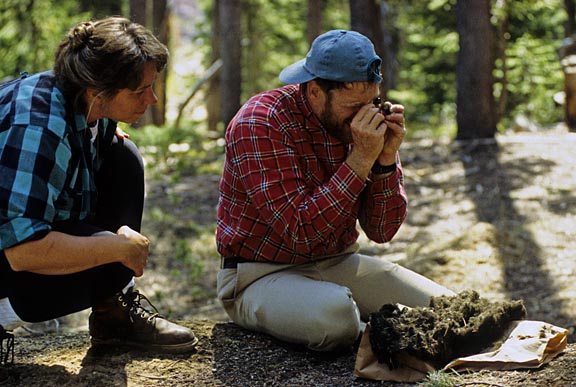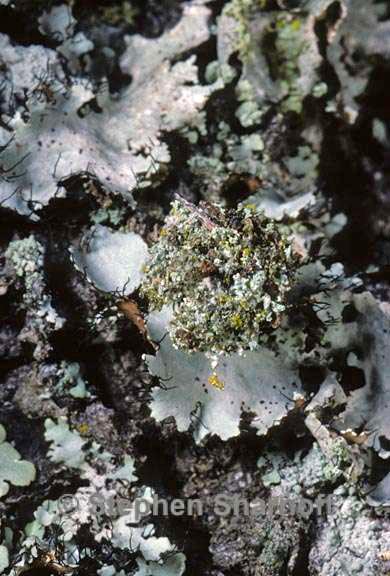 A Neuropteran larva, camouflaged with lichen. Image 1
On an oak tree, North Carolina.