| | | |
| --- | --- | --- |
| | Sierra Plants Project | |
Alpine Plants--part 2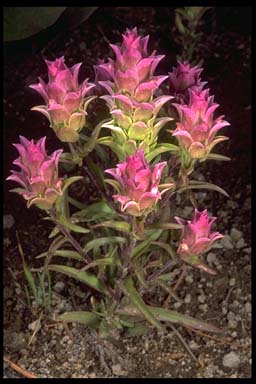 Orthocarpus cuspidatus, from the upper slopes of Castle Peak just north of Donner Pass.
Hulsea algida, or alpine gold, high on the slopes above the Dana Plateau.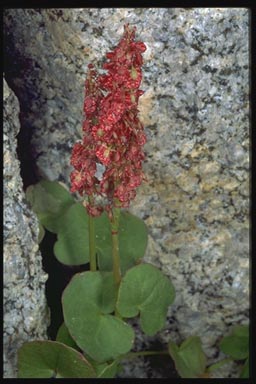 Oxyria digyna, Alpine sorrell, near Robinson Lake above Onion Valley in the southern Sierra.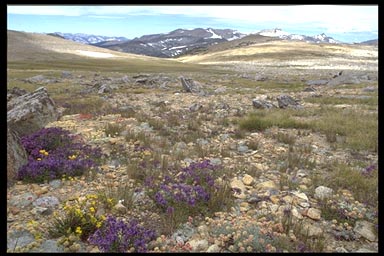 The highest slopes have a rich plant community, even though the growing season is very short. This is the Dana Plateau, near Yosemite National Park, at about 12,500 feet.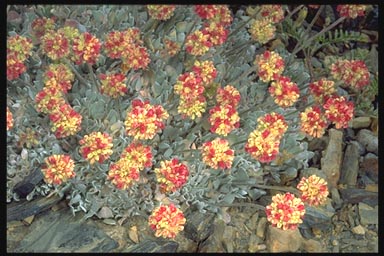 Eriogonum ovalifolium, or buckwheat, a common component of alpine communities. From the Tioga Crest, above Gardisky Lake.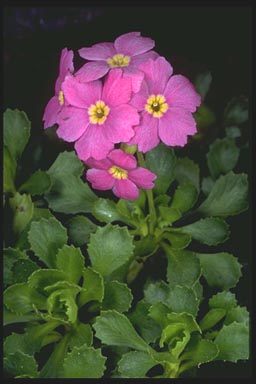 Primula suffretescens, or Sierra primrose, is one of the more spectacular alpine flowers. This one is from the slopes just below Robinson Lake in the Onion Valley area.