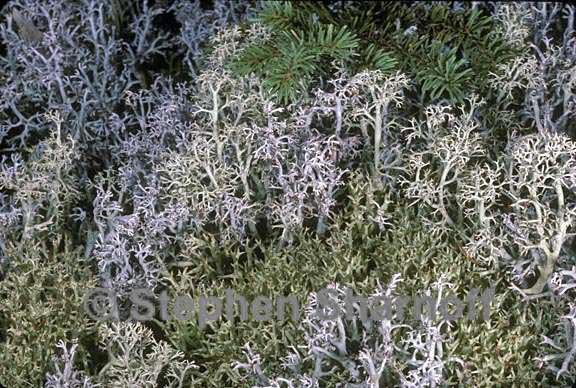 Cladonia spp. 1
On soil. From Acadia National Park, Maine.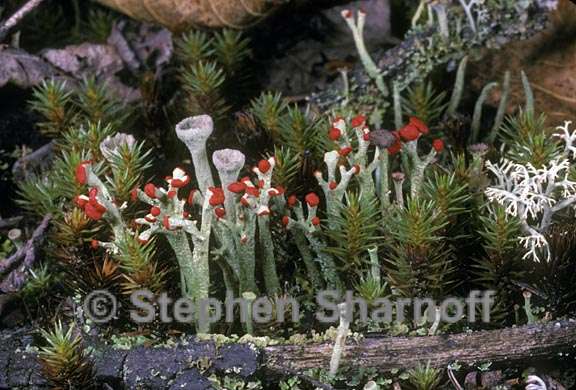 Cladonia spp. 2
On mossy decaying wood. From Southern Ontario.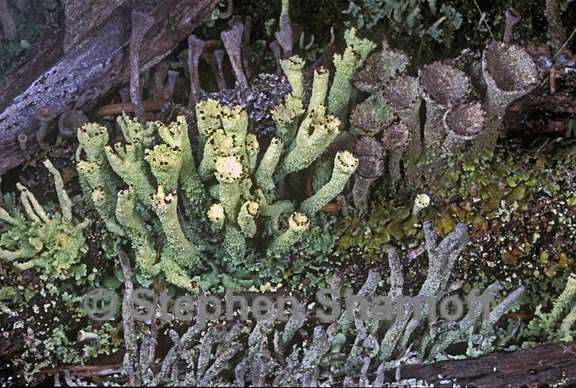 Three species of Cladonia.
On decaying wood. From Mary's Peak, western Oregon.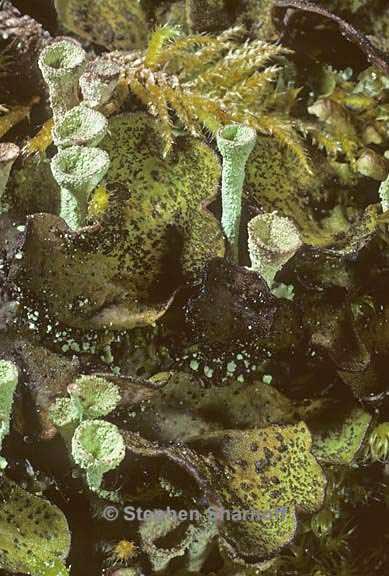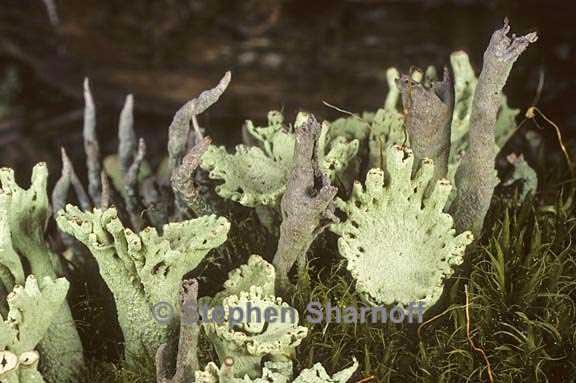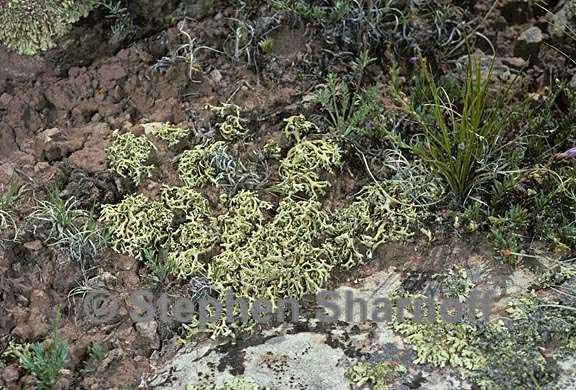 Vagrant and attached species of Xanthoparmelia
On soil and rock. From northwestern New Mexico.

Vagrant species of Rhizoplaca and Xanthoparmelia, plus Psora decipiens
On gravelly soil. From southeastern Idaho.
(for more image of these lichens go to Close Scenics Southwest)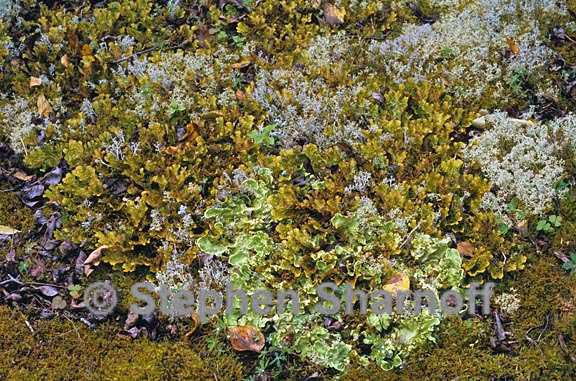 Nephroma arcticum (lower foreground) with Nephroma linita, mixed with Cladonia spp.
On soil. From Chugach National Forest, near Portage Lake, Southeast Alaska.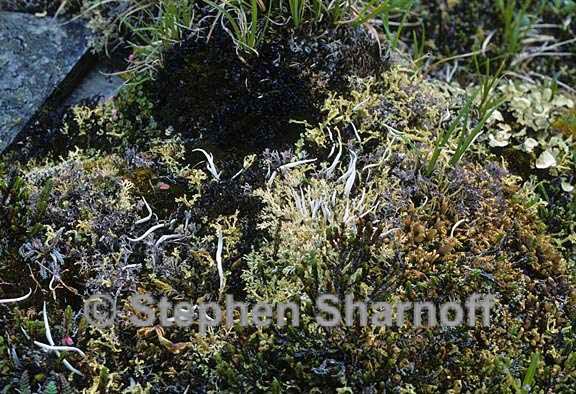 A mixture of Cladonia spp. with Thamnolia sp. and other lichens and moss in the Alaskan tundra along the Denali Highway, west of Paxon, interior Alaska.