| | | |
| --- | --- | --- |
| | Sierra Plants Project | |
Plants of the Sierra Foothills--Part 3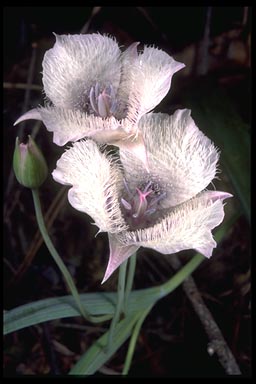 Calochortus ceruleus. There are many species of Calochortus in the foothills and up into the montane and subalpine communities.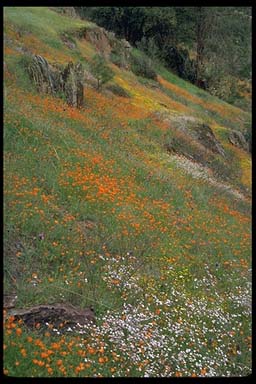 In mid-spring the hillsides come alive with green grass, poppies, and other flowers.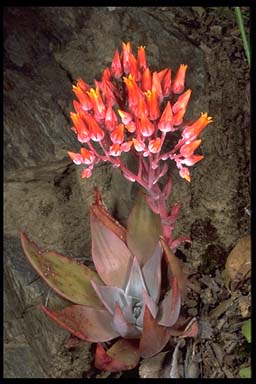 Dudleya cymosa, a succulent, prefers rocky banks and cliffsides. This one is from the Feather River Canyon.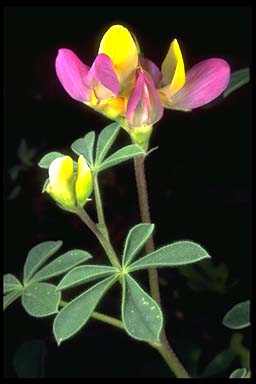 Lupinus stiversii, or harlequin lupine, from the upper foothills east of Fresno.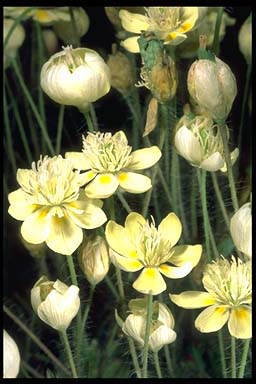 Platystemon californicus, or cream cups, near Mariposa.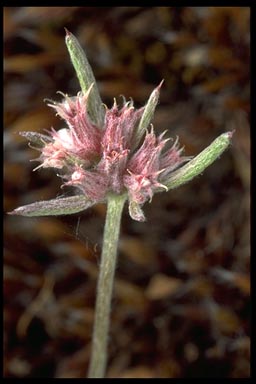 Chorizantha membranacea from the North Fork of the American River.